Bye Bye, Beta!
04/02/2019
The Dreams beta is coming to a close!
Thank you all SO much for your time, feedback and incredible creations. Since the 19th of December nearly 15,000 things have been published in the Dreamiverse! Seeing all the amazing things in your heads spill out into the Dreamiverse has been a wild and exciting ride. While we don't want that ride to stop, we do need to get back to making Dreams a reality and we still have some work left. Of course, we don't want to leave you in the dark, so look out for a Dreams update on February 20th!
We did intend to end the beta this afternoon (Feb 4th, 5 PM GMT) but we also want to make sure everyone has some extra time to publish their creations, so the Beta will be coming offline at 10 AM GMT, Tuesday, February 5th.
As a final warning, all creations that you'd like to carry over to the release of Dreams need to be published, either privately or publicly, before the beta goes offline. You won't be able to work offline or access indreams.me after the beta closes.
If you're already missing Dreams, you can join us for our final Dreams Beta Stream on Friday, February 8th at 5 PM GMT. And please do keep in touch on Twitter (@mediamolecule), join us for streams on Twitch (twitch.com/media_molecule) and videos on YouTube (youtube.com/MediaMolecule).
If you are curious about what we are doing with all the bugs, feedback and questions we received during beta, our Feedback Manager, Alex Perry, penned a few words about what happens with all your input:
---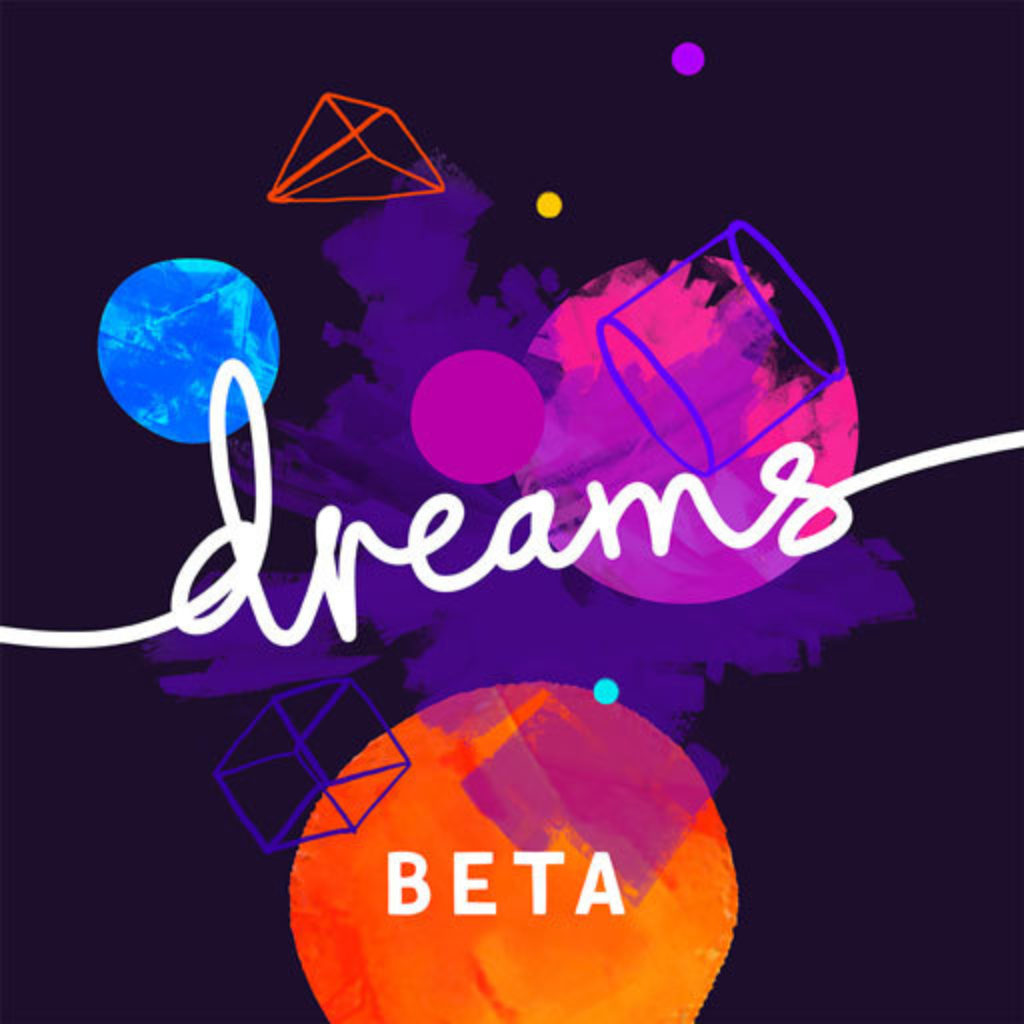 First of all, thank you! One of the main purposes of this Beta has been to gather feedback from you, our lovely community, so we can see where we need to make adjustments, deploy fixes or add some polish. You haven't let us down and it's been super interesting for us to read about your experiences - even if your feedback didn't get a Molecule response rest assured we'eve been reading, sorting and prioritising everything that comes in.
Three of the main topics of feedback are outlined below and we want to let you know what's happening next in those areas:
Controls!
We know motion control can be tricky to get to grips with, especially when you're starting out. What has been really heartening for us is that many of you have shared your success stories after spending a bit of time in Dreams, even after initially struggling. Creating in Dreams is like any new skill - it takes some time to learn. That said, we've been blown away by the creations that have already been appearing in the Dreamiverse. You are a talented lot!
We have already been working on a completely motion-free control scheme for the DS4 and your feedback has reinforced the need for it. Our desire is to make Dreams as accessible as possible and so we have prototyped a completely motion-free control scheme for the DS4. We now need to move this prototype through the phases (finishing the design, and then moving into final implementation, testing, user testing, updating tutorials etc) and so it's a little way off but rest assured it is coming. We'll update you all when we have clear release timing for this feature.
Tutorials!
We have a bunch more tutorials already in the works including Character Creation, Character Gameplay and some extra Move controller tutorials. We have plans for loads more too, and we really want to dig into logic a bit deeper. Tutorials do take quite a bit of time to make (Connie is such a diva) but we are on the case!
We are also still working on the tutorial player and will be implementing some of your suggestions- for example, the ability to skip forwards 10 seconds and a better progress indicator in the Dreams Workshop.
Dreamiverse!
The Dreamiverse team has been working incredibly hard to make the experience of community jams, browsing, publishing, commenting and sharing Dreams better for everyone. This was one of the areas that truly needed real world beta testing and all of your feedback has been super helpful in refining the ways we're iterating on and improving it. Expect to see lots of thoughtful changes to the Dreamiverse in the final version of Dreams.
---
So, once again: thank you all. We can't wait to bring you more Dreams in the future!