Creative Challenge - Make a Squirrel, and winny win win
05/06/2013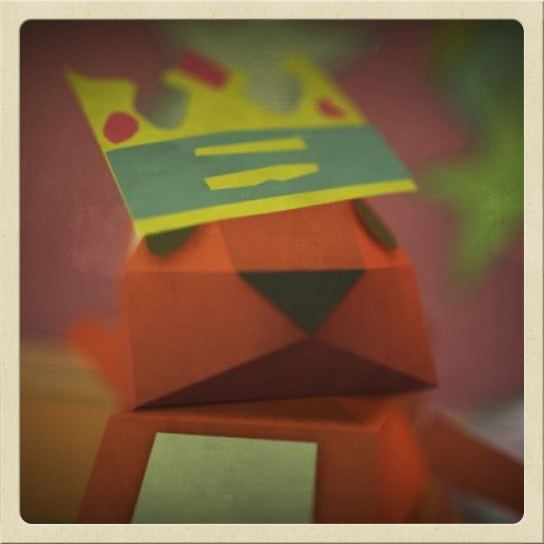 As you know, the entire world of Tearaway can be crafted from paper in the real world, and as you travel through the game you'll collect plans to make some of the creatures and wildlife that you spot. 
 
At the end of the latest Tearaway trailer you'll spot one of our resident papercraft experts, Tom, making a Squirrel at warp speed. Whilst you might not yet have the ability to craft at such speed, you can download the squirrel plan to make your own cool looking squirrel guy at a quite normal speed.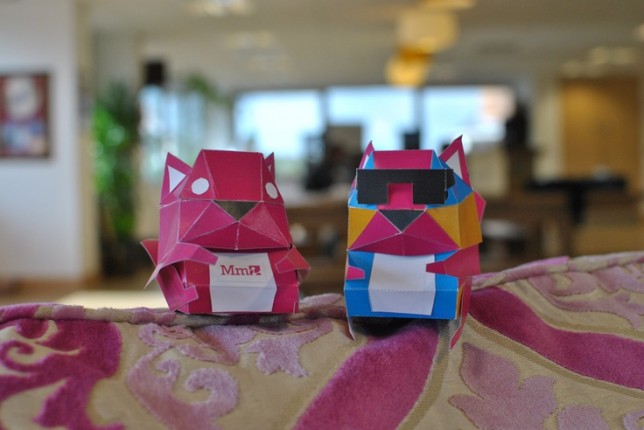 We are also running a squirrel making contest, in which you can win some signed artwork from the Tearaway team. To enter, all you need to do is make a squirrel, and then either
Tweet a picture of your squirrel to @tearawaygame with the hashtag #tearawaysquirrel.
You should also follow @tearawaygame on twitter, as we will DM the winners!
Post the photo to our Facebook wall
Keep your eye on on your post as we'll use it to contact you if you win!
We'll be judging the squirrels on their originality, how good they look, the photographic scene they are in, and also on how big you make Rex's smile when he looks at them!
We'll have multiple winners, and it doesn't matter which country you're in! Contest close date Monday 24th June 2013.
We took a bit of time off working our lil' booties off to make some squirrels ourselves, check them out, perhaps they'll inspire you to customise your own…

And again - here's the link to the squirrel plan, have fun!