Help fund PixelHeart, a documentary featuring Mark Healey
29/04/2014
Pixel Heart is a documentary about making video games seeking crowd funded support, and it features our very own Creative Director and Reiki Master Mark Healey. Follow Charles as he speaks to game designers from over the globe, to get different perspectives on what actually goes into making a game...
I will take you to six different countries to meet in each one of them with a top-notch video game creator for a whole week! This documentary will really be about six of the most awesome video game creators and will be an incredible opportunity to discover them in an innovative way, diving in their professional universe, their passions, their friends, their family, their history, and so much more… Don't worry, they're all pretty cool, this won't be geeky at all! Although, we will dive into the various aspects of creating a video game!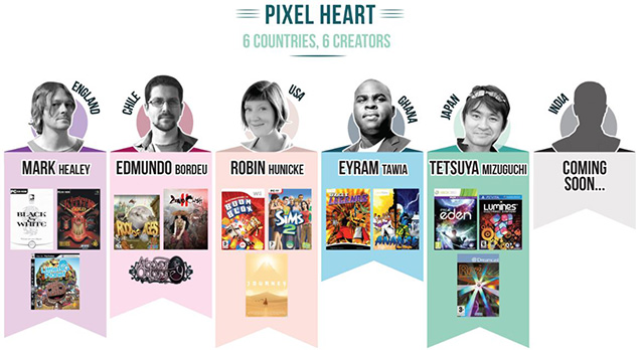 Pixel Heart is looking for backers now!