LittleBigLetters - the letters!
16/01/2008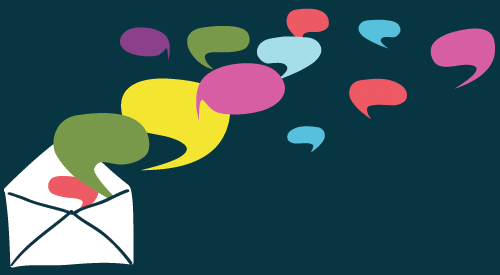 Welcome to the first edition of LittleBigLetters! I have selected 3 letters to share today, all tackling the most asked questions. If you would like your letter to appear please send me, Siobhan, an email :
First up Mm would really like to thank everyone for all of the really great encouragement. Making games is great, interesting and creative but as with all creative projects there are stressful days!! These letters help to keep us feeling really motivated and remind us that it's all about community, so thank you very much! :)
Beta Trials?
Hello,

My name is Adrian, and I've been following the development of Little Big Planet very closely the past couple months and I was just wondering when the beta would become available, and how I could become a tester.

Thanks for your time,

Adrian
Mm>> Hello Adrian, Thanks a lot for your letter.

We have received a lot of emails asking about how to sign up to our beta trials. We can't announce anything about these yet, but will post onto our blog when the time has come :) Sorry for not being able to be more informative, but I promise that all will become clear over time. If you want to sign up to Sony's beta trial program, the lovely Richard Cole has suggested I direct you to this thread : http://community.eu.playstation.com/showthread.php?t=34218
Release Date
This morning I came across an article on IGN that mentioned that the studio was pushing for a September release for Little Big Planet in the UK. My wife and I have really been looking forward to the game, and I'm wondering if you have an ETA for when we might see it here in Canada.

Thanks a lot – and have a good one,

Jon
Mm>> Sony announced at CES that we are pushing for September/Fall 08! We are incredibly flattered by the letters we have recieved that have expressed disapoinment but we are committed to making a game that is high quality and delivers on the ambition of LittleBigPlanet and that takes time! Needless to say, the team here at Mm are all working really hard and there is some very cool stuff happening here, all of which is very exciting and will be unvieled as it's ready :)
What's the awesome music?!
Hey Mm, I think the game is great, I was just wondering what the music is called from the TGS 07 trailer, I love it. Thanks, Mike.
Mm >> A frequent question in our inbox is "What is that music track in your videos?!". For the most part we've been using Get It Together by The Go Team, from their album Thunder, Lightning, Strike. It's a perfect fit for the high level concepts of fun and playfulness that we've tried to put across in our videos thus far. Get It Together will feature in the game and you'll be able to use it in your levels if you so wish! :)