More Tips, Tricks and Beta Creations - Livestream!
09/01/2019
Hey there, CoMmunity! We mentioned during our last stream, that each week during the Dreams Creator Beta, we'll be showing off more of the amazing creations we find in the Dreamiverse, and giving out some helpful advice on creating!
So, as another week comes to a close, we'll be live on Twitch on the 11th January, 2019 at 5PM GMT to do exactly that! We've put together another wonderful collection of creations for you to marvel at and John's ready to do some more teaching!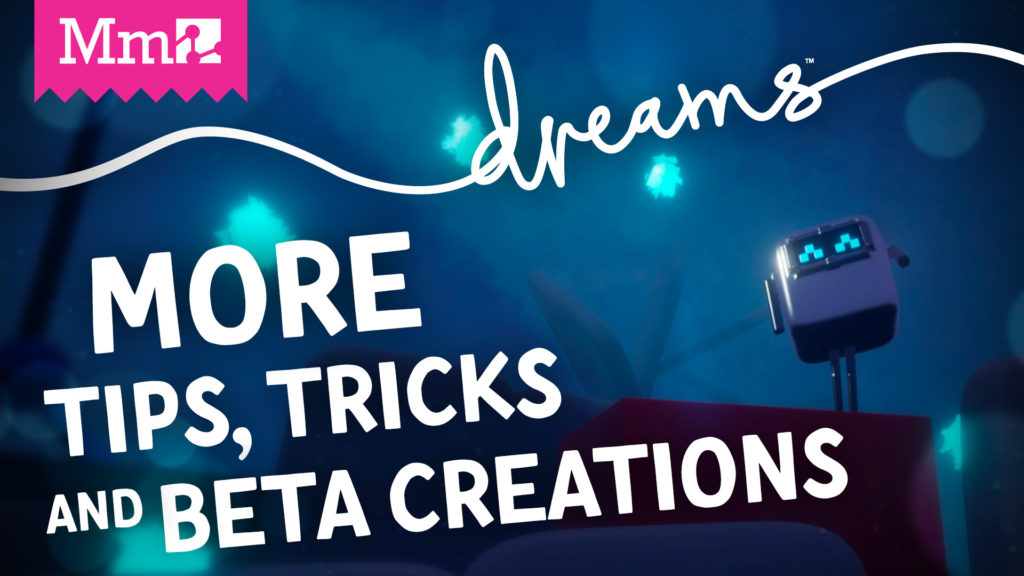 We're sure you'll be popping this in your diary ASAP, but just in case you can't we've set up the usual Facebook, Twitch and PlayStation Events that you can use as reminders!
See you on the stream!
---
Missed the incredible creations we uncovered in the Dreams Creator Beta? You can catch up on the stream below!