Remarkably More Tips, Tricks and Beta Creations
31/01/2019
Hey there, CoMmunity!
It's been an amazing week here at Media Molecule! We kicked off the week with our Global Game Jam 2019 creations stream, which in turn was kicked off by our exciting announcement that the NDA for the Dreams Creator Beta is a thing of the past! You're now able to share, stream and discuss your time with Dreams on the internet! Yay!
But of course, it wouldn't be a normal week if we didn't have a Friday stream FULL of creations from the beta, and a few of John Beech's valuable tips and tricks!
So, as is quickly becoming tradition here at Mm Towers, we'll be live at 5PM GMT on 1st February, 2019 to do exactly that!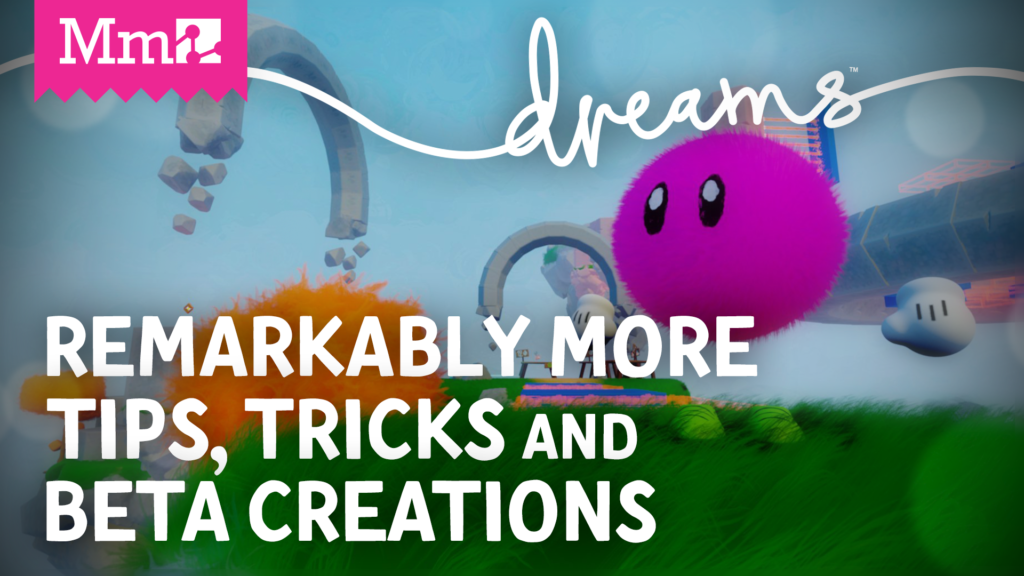 Join us to check out another wonderful collection of creations from the Dreamiverse, including a couple of more Molecule-made ones!
You'll be able to set reminders on Facebook, Twitch as well as PlayStation Events so that you don't miss out on the fun come Friday! We'll see you on the stream