The Music of LittleBigPlanet 2
08/12/2010
LittleBigPlanet's soundtrack was very well received, so the pressure was most definitely on to live up to people's expectations with the music in our latest project. You'll have to be the judge of whether we've actually managed to do that, but I'm quietly confident that you'll be pleased with what we've put together for you.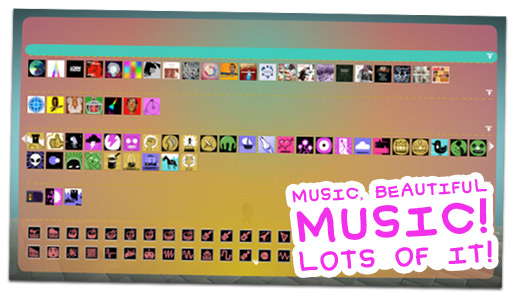 We've worked with some top talent to bring you more original, mash-up inspired interactive music and we have a licensed soundtrack which, as with the first game, is made up of catchy tunes which enhance the levels in our story mode whilst also giving you a large, eclectic library of music to use in your own levels.
For those of you with a LittleBigPlanet profile to import, you'll be able to access all of the things you collected or purchased with LittleBigPlanet, including music. In fact, if you have all the music from LittleBigPlanet and existing DLC, LittleBigPlanet 2 will bring your music library to a grand total of 5 hours and 5 minutes. That's assuming you can collect them all of course :)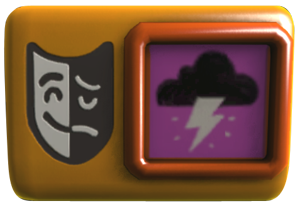 But we don't just have more awesome interactive and licensed music, we have some exciting new music features too. Firstly, there's a whole new category of music object – cinematic music – which are intended for use primarily in, you guessed it, cinematics, a new feature in LittleBigPlanet 2. There are over 30 of these, some plain vanilla, some interactive, covering a whole range of emotions – looping beds to score scenes of love, sadness, panic, victory and suspense, and short sharp stingers you can use to highlight key moments. You're not limited to just using them in your cinematics though, you can of course do what you like with them and use them in your levels to score dramatic events during gameplay.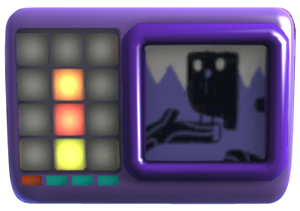 But what if you can't find a piece of music that perfectly fits your creation? That brings me to the biggest and bestest new music feature – the Music Sequencer. Despite the large library of music in the original LittleBigPlanet and expanding upon this with DLC, there's no amount of music that we could practically support the community with when there are over three million levels! So, in true LBP community-lovin' style, we've given you the ability to write your own music. If you're not on the beta, then check out the interview with Baiyon below for a sneak preview of the music sequencer.
These are just some of the new audio features in LittleBigPlanet 2. There are also new toys to play with in the realm of sound and speech too, so keep your eyes peeled!
Composers
Here's the 7-strong A-Team we put together for LBP2:

Paul Thomson
Those of you familiar with the music in the Pirates of the Caribbean and Marvel DLC packs already know what to expect from Mr. Thomson – lush orchestral awesomeness. As such, Paul wrote all the cinematic music for LBP2. Whilst the soundtrack is generally an eclectic "secondhand shop record bin" mix of styles and genres, I think it was important to have the same person responsible for this library of tracks to ensure a consistent style during story exposition. Paul's a very experienced composer for film and TV, so he's the right man for the job. He's done a great job here and we're looking forward to seeing what you do with the tracks he's written for you.

Richard Jacques
Richard is one of the preeminent composers working in videogames, so we're delighted to have had the opportunity to work with him on LBP2. Perhaps best known for his work on Headhunter, Mass Effect and, most recently, the best Bond score for years in James Bond 007: Blood Stone, Richard has written three interactive tracks just for you. From renaissance inspired "period" music (with a twist, naturally) to epic space battle orchestral shenanigans (shaken, not stirred) via swinging newsreel (with a hint of vintage 1950s robot), his music is going to properly infect your brain. In the nicest way imaginable, I promise. If only every tune that got stuck in your head was a Richard Jacques tune…

Winifred Phillips
Winifred is another leading light in videogame music. So much so, in fact, that she picked up a gong a few weeks ago at the 2010 Hollywood Music in Media Awards for the music that she wrote for Legend of the Guardians. Having also worked on God of War, Charlie and the Chocolate Factory and The Da Vinci Code, one thing that becomes startlingly clear from listening to her music is that she has a most wonderful voice. From dark, vocal fugato to scatelicious, organic jazz (I promise that makes sense once you've played the game!) Winifred and her producing partner Winnie Waldron have crafted a couple of fantastic interactive pieces which I guarantee will also infect your brain in a most pleasant fashion. In fact, the only way to get one of Winifred's tunes out of your head will be to bleach it with a dose of Richard Jacques (and vice versa, natch).

Baiyon
Baiyon is a legend (Art Director and Sound Director for Pixel Junk Eden!), and we had the pleasure of hosting him at Mm Towers a few months back. Here's a little video I made of the man himself whilst he was busy trying to work on his tunes:
So, not only has he written a couple of exclusive tracks for you, he's done it in the music sequencer, and he made his own instruments which you can use in your own sequencer tracks. And you can edit his music, rearrange it, deconstruct it, add to it and generally just go nuts. The cool thing about the music sequencer though is that you can add more than just instruments to it – you could, say, add some of the new logic gadgets and control a light show that accompanies your music in perfect synch, or kick-off a bunch of dancing Sackbots. The possibilities really are quite, quite insane.

Keith Tenniswood
A.K.A. Radioactive Man, A.K.A. one half of electronic duo Two Lone Swordsmen (well worth checking out BTW - twoloneswordsmen.com), Keith has written a piece of minimalistic interactive electronica to score the near-future clinical abode of Avalon Centrifuge that is Avalonia. It's a marriage made in heaven. Electronic heaven.

Daniel Pemberton
Daniel has revisited the land of LBP and updated the music he wrote for the original intro movie to bring it in line with LBP2s more sci-fi-y aesthetic. I think you'll like it. I also think you'll like the awesome piece of music of his that we've licensed. It might just be my favourite.

Kenneth Young
That's me! I wrote a few things for you too – I hope you enjoy them :)
Licensed Music
If the music in LBP was rooted in the "journey around the world" nature of that game's story mode, the music in LBP2 takes its inspiration from the idea of "science through the ages" explored in the new story we've created for you. Each theme in the story has a particular sound, quite distinct from each other, and we've been able to explore musical genres not touched on by LBP or its DLC. So, not only is it fresh, but it expands your LittleBigPlanet music library in new directions. Sweet!
A list of music featured in the game has been leaked already (we patched the final credits in to the beta by mistake – doh!), but if you don't want the experience of playing LBP2 to be tarnished I'd recommend you not spoil it by checking out the tracks just yet. It's best you hear them in the context of the game itself. But, just to whet your appetite, the game features music by these artists:
Daniel Pemberton
Dmitri Shostakovich
Esquivel
Ferry Corsten
HP Riot
Ladytron
Lorn
Mahala Rai Banda
My Little Cheap Dictaphone
Nightwish
Ochre
Passion Pit
Plaid
Royksopp
Trüby Trio
Ray McVay and His Orchestra
Richard Strauss
Squarepusher
The Planet Rockers
Trentemøller
Walter Murphy
So, there you go. LittleBigPlanet 2. Music. Awesome.
Kenneth Young, Audio Boss Man, Media Molecule