We won two BAFTA 2012 awards!
20/03/2012
Break out the bubbly and dance on the tables! At least that's what we're doing this week after LittleBigPlanet 2 picked up two awards at this years BAFTA Video Game Awards Ceremony.
A small gang of molecules poshed themselves up in frocks and bow ties last Friday to attend this year's ceremony, where we were nominated for a whopping six awards. We picked up two of those, one for Family game of the Year, the other for Innovation in games, and we're very proud of them indeed! Here they are looking all spangly…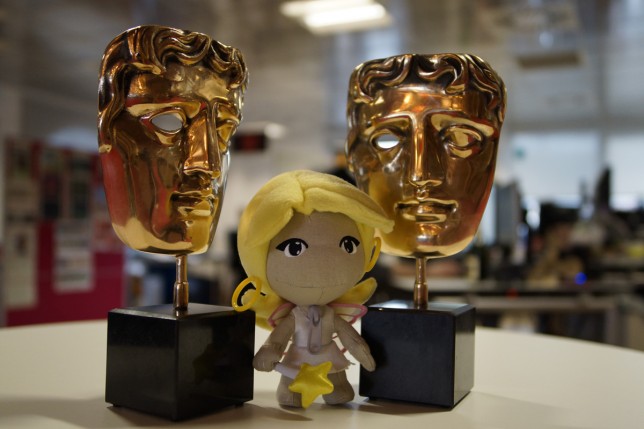 Watch Mark, Dave and our Sony Producer Pete pick up the awards, and listen to their obviously very well prepared and historically important acceptance speeches in these fine BAFTA videos.
Family Game of the Year 2012
Game Innovation 2012

It only seems right to finish this blog post with another acceptance speech, or rather an extended thank you to you guys, a terrific community who have made LittleBigPlanet the amazing game it is. We're fairly sure that in coming years it will be some of you folks picking up awards like this for your own creations, but for now thank you sooo, so much for helping to fill our game with wondrous creations, and fun people to play them with!
Whilst we're doing speechy type things, we'd also like to offer a very big congratulations to all our friends and peers who were nominated or won awards this year: Good job games people! <3