With this Papercraft Reindeer we wish you all a Merry Christmas!
20/12/2012
We're nearly done with 2012, and the festive season is upon us. But before we all hang up our socks for Santa and take a break for a few weeks, we wanted to wish all of you a very merry Christmas!
It's not much, but we've got you all a little Christmas pressie, ooh excite! To give you all a little creative challenge, perfect for the holidays, we've given the Tearaway Papercraft Elk a little festive makeover! Once made, we think it makes for a rather unique Christmas ornament, take a look…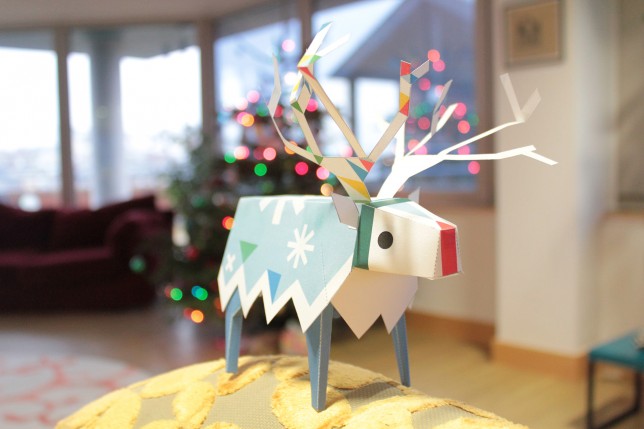 So grab your scissors and glue, and build yourself a Tearaway Reindeer to add some Christmas sparkle to your home - the pattern is here. If you do happen to make one, please send us a picture to our twitter account - @mediamolecule - or post them in the comments below, so we can collect them all for a nice festive gallery.
Thank you all for your continued support of us and our games, and for the constant friendly smiles. It's been a fairly quiet year from us this year, but next year you'll be hearing a lot more from us, oh yes!
Merry Christmas you lot,
Love and kisses, Mm xxx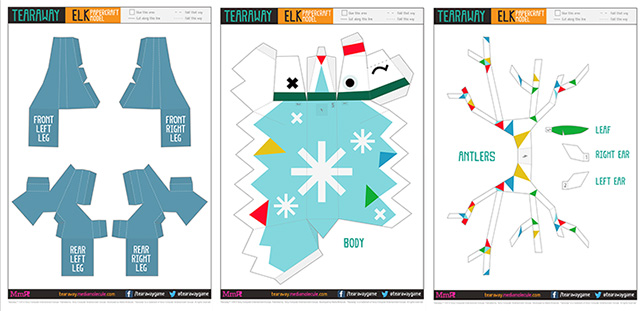 Download the Tearaway Papercraft Reindeer.