EVEN MORE Tips, Tricks and Beta Creations - Livestream
17/01/2019
Afternoon, everybody!
Following on from this morning's news about the new end date for our Dreams Creator Beta, it's about time we look towards the end of the week, and our next livestream!
As we mentioned during last week's stream, we'll be back on Twitch tomorrow, Friday, 18th January 2019, at 5PM GMT with another wonderful collection of Dreams, characters and anything else that catches our eye in the Dreamiverse! Tune in to see what's been going on in the Dreamiverse, and perhaps see one of YOUR creations on stream.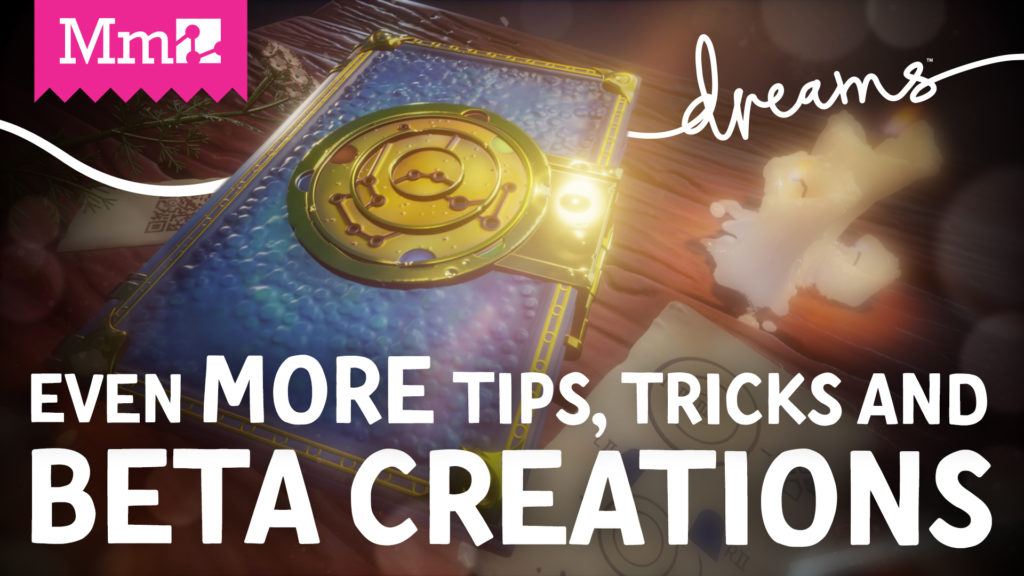 As always, you'll be able to remind yourself of the stream with our PlayStation Event on PSN, as well as our handy Facebook and Twitch event reminders!
Before we go, we just want to remind you of Mm Monthly, our official newsletter! We'll be sending out the first 2019 edition next week, which will be full of fun goings-on from around the studio, an interview with a Molecule and much more! If you're not subscribed already, you can do so here.
Bye for now!
---
Missed out on our livestream? Never fear! We've embedded it below in all it's glory!